Surveys Unlimited Research Associates, Inc.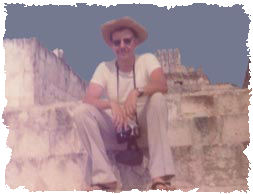 SURA Management
SURA is owned by Malcolm K. Shuman, who bought out his partner, Dennis C. Jones, in 2002. Shuman holds the B.A. degree from Louisiana State University; M.A. in anthropology from the University of New Mexico; and Ph.D. in anthropology from Tulane University. In addition to his work in and around Louisiana, he has worked on archaeological projects in France, Mexico, Texas, and the American Southwest. He is a Registered Professional Archaeologist (R.P.A.). Shuman did his first archaeology in New Mexico in 1966 and worked on his first Louisiana project in 1968.
SURA is a veteran-owned small business that assures you personal, prompt and honest service.
Personal
At SURA, you always have access to the owner, Dr. Malcolm Shuman. Dr. Shuman is intimately involved in all projects and takes the lead in many field projects. He will personally act as your intermediary, when so requested, with federal and state agencies.
Prompt
Your project depends on meeting a schedule. We'll quote you a realistic time frame and keep you updated as milestones are met. We will also apprise you of the probable review times required by permitting agencies.
Honest
SURA will never misrepresent the archaeological significance of its findings in order to generate more work. Conversely, neither will SURA ignore properties of historic significance. SURA's job is simple—to determine if there is an impediment, in the form of historic/prehistoric resources, and then to consult with the client concerning the most efficient, ethical way of dealing with this situation.